Santa has Entered the Building
And it's that time of the year for every glittery piece of décor you can find, splashes of red, silver, gold and green, blinging Christmas lights and huge trees to finally adorn your homes both inside and outside. As drive throughs will most definitely reach an all time high this year while we keep to our social bubbles, it would be grand to see how Londoners would outdo themselves this year.
Speaking of out going all out, Melissa came ready to dazzle us with lovely holiday décor as many of our upcoming classes are holiday themed. And we thought who can welcome our students, visitors, and patrons into the center better than Santa? Obviously, no one.  So, here he is in all glory.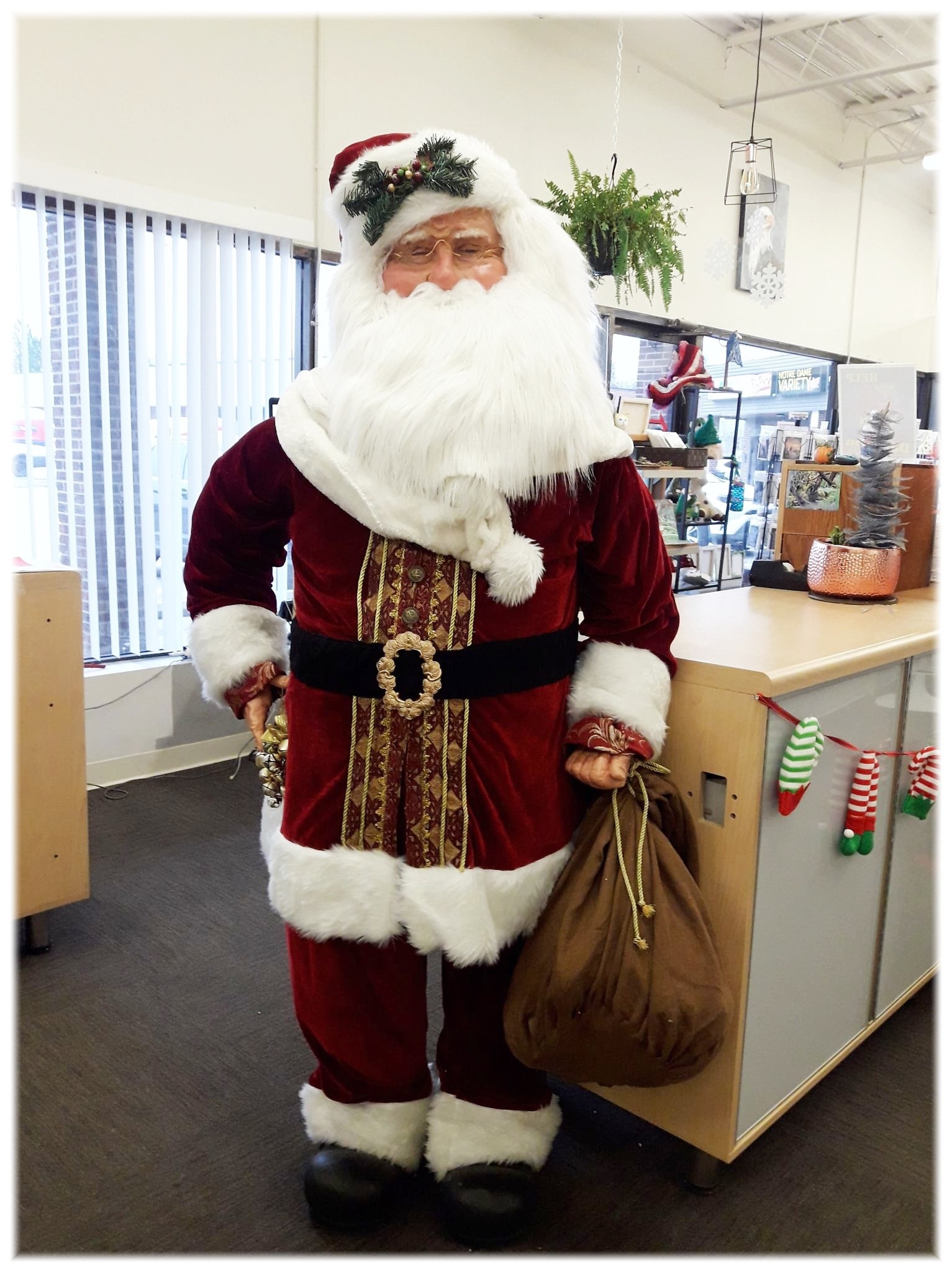 Santa has been with us ever since For the Love of Art opened her doors at Westmount Mall and now on Notre Dame Drive. He is a handcrafted, true-to-life sculpture made by a celebrated local London Artist, Jacqueline Kent. Entirely self-taught, she is an established character designer and now jewelry artist, well known for her distinguished Father Christmas's and signature Fairy Godmothers sculptures. 
Santa has seamlessly blended into our environment so much that he helps with awesome suggestions in many conversations and always reminds us to keep warm.
Come on over and share a warm cup of Apple Cider and a scone with a friend at Cafe Artiste while taking a peek or two at Santa. He would love the company.