Hobby/ArtClasses
Weaving. The art of interlacing materials into one piece of item. Yep, it's actually that simple. And no, it is not coming back with a bang just because you see it everywhere now, weaving has been a part of humanity's history as weaving techiniques have been used to create so many objects such as baskets, fences, fishing nets, clothing, jewelery and more.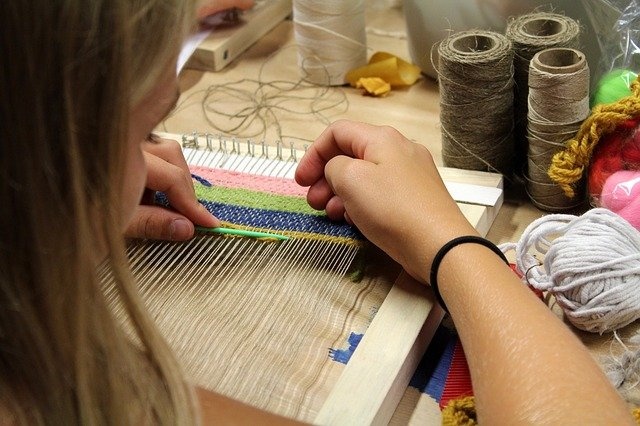 With so many types of materials available, weaving is being picked as a easy hobby or a side hustle and from what we see in major marketplaces both online and at events, woven items are having a field's day as everyone's fav item now. you can find them as wall hangings, jewelery, coasters, hand-bags, rugs, you name it, there is probably someone out there weaving it.
Looms can be created with photo frames, shipping boxes and even branches. And materials such as plastic bags, old t-shirts or clothes, yarn, corn husks or even paper can be turned into amazing pieces of functional, wearable or dsiplayed art.
The best part is how easy it is to pick up the techinques and skills where you can make simple or elaborate pieces with even just one techinque.
As classes are coming up here at FTLA, this may just be what you are looking for to start weaving as a hobby you would love. It is a great way to make to make unique gifts and items for yourself and loved ones and an activity you can carry on while catching up on a netflix binge, listening to an audio book, out enjoying the weather or a long road trip.
Watch this space for some weaving classes and also other fiber arts classes as well.