Leena Polvinen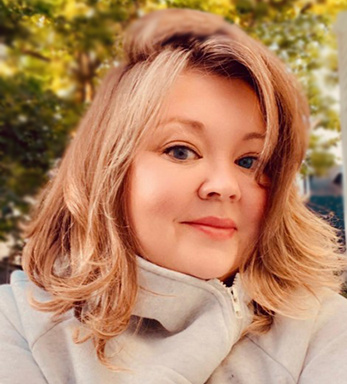 Leena Polvinen is a visual artist and writer from the snowy Northern Ontario town of Timmins, Ontario. She has recently returned to London and is excited to engage kids and adults with creative activities in clay art, acrylic painting and seasonal crafts!
Leena studied Fine Art, Advertising, and Media at Fanshawe and Western University, while spending summers teaching various art programs at summer camps across the province.
She spent time living in South East Asia and travelling through Europe, which gives her a unique appreciation for embracing many different cultures and styles of communication.
Leena has been a marketing professional for 20 years, while also running a boutique specializing in creative networks events. A passionate community advocate, Leena has devoted much of her time to volunteer organizations for voter rights, the wellness of women and girls, and youth resilience.
Leena loves sharing unique ways of creative expression. She pulls inspiration from Scandinavian folk art, embracing her maternal Finnish heritage, and modern pop art. Her works are bold and brightly coloured, and appeal to the bohemian spirit within us.